February 23, 2021
Great GIS Integrations — And Great Expectations For More
Utilities with multiple vendors' software solutions, seamlessly linked by Futura's integrations and GIS solutions
Crow Wing Power: Steadily deepening integrations and improvements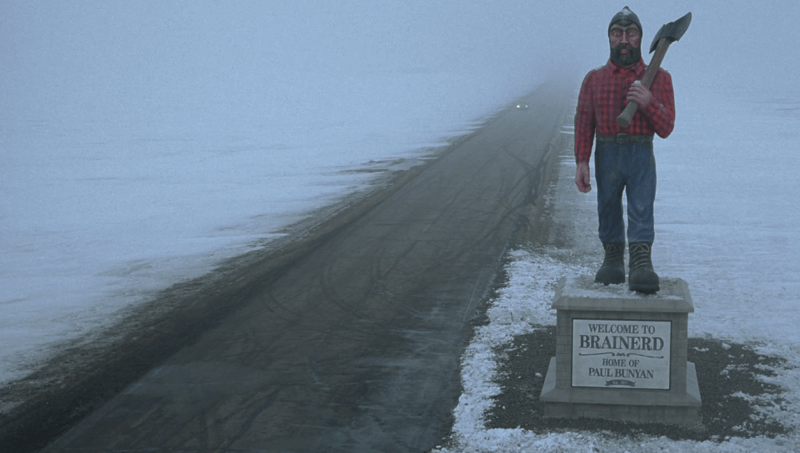 Brainerd, MN is the home of Paul Buynan, whose connection to Geospatial Information Systems is evident from this statue of the mythic character, which was built for the movie Fargo. It stands as a clear and tall testimonial to the desirability of using GIS to not lose your way in the woods at night.
Brainerd, Minnesota-based Crow Wing Power provides yet another of many examples of a co-op benefiting from GIS solutions for mapping and inspections from Futura, while utilizing solutions from NISC.
Marc Williams, who works in Operations as a GIS Administrator at Crow Wing Power, has a long-term perspective on the benefits his co-op is deriving from Futura's solutions and integrations.
Williams says, "The integrations have come a long way, in all honesty, and they are deepening steadily over time in great ways with improvements that are continuing, even though the data we currently have been able to pass between our Staking and Accounting systems has been invaluable to us."
Futura enables Crow Wing Power staff, Williams says, "To check on a job easily and with confidence in how the integration from Futura automatically updates our Billing and Accounting in NISC. Futura is saving us a ton of time. A lot of people touch it and view the data at key points, and it gives our users visibility into the model of the network and views with details about assets."
Whether a co-op has an OMS or not, and whether their OMS is from Futura or not, the sharing of accurate updates provided by Futura GIS and Futura integrations are still the key to the real-time accuracy their staff needs. Part of the value stems from the confidence staff have in the data, because they know they're seeing actual and full details of what is going on in the field, including an asset perspective based on as-built configurations.
As Williams explains the set-up at Crow Wing Power, "The way we do it, when our jobs come in, we scan the construction copy. And when the field personnel complete their work and they check the job back into the system, the integration from Futura automatically updates all needed data for everyone in our Accounting Department, and also for our people in Member Services—basically everyone gets to see everything that was checked in."
"So, for example, the staff in our Accounting Department can see how many poles or how many transformers or other assets, are in place, and what their configuration is. And that is a lot of detailed and accurate data which no longer needs to be manually entered into the system any more."
When it comes to what the integration from Futura passes between systems for the workflows involved in these updates, Marc, says, "The way Futura does the integration and updates, is great," and in terms of track record, he adds "it has been five years now with our full integration in place."